Tired of receiving each individual MALTmail from Yahoo Groups?  Follow these 4 steps to turn on the "daily digest" feature and you'll receive only one email per day.
1.) You need to login to Yahoo Groups and go to the MALTmail website: http://groups.yahoo.com/group/maltmail/join
2.) Click Edit Membership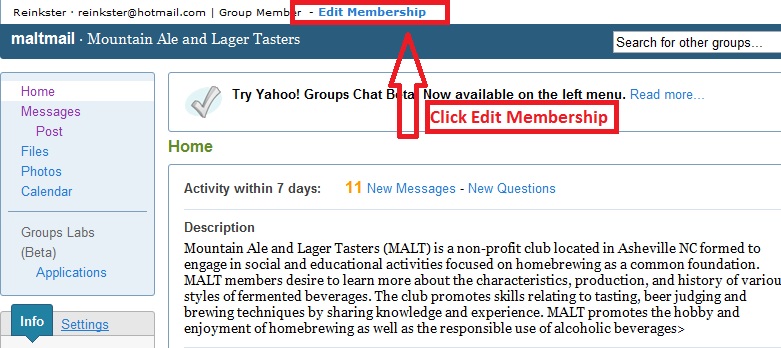 3.) Scroll Down…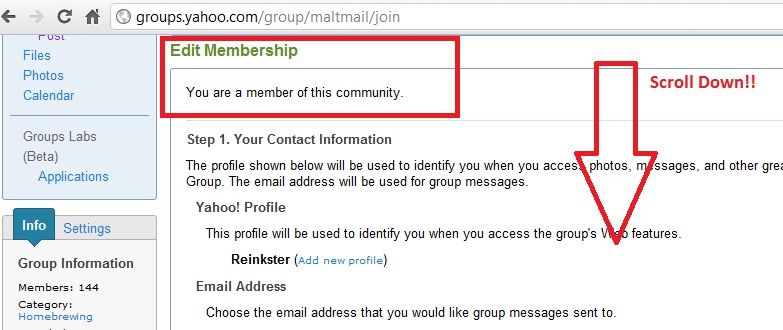 4.)  Change setting to Daily Digest, Click Save Changes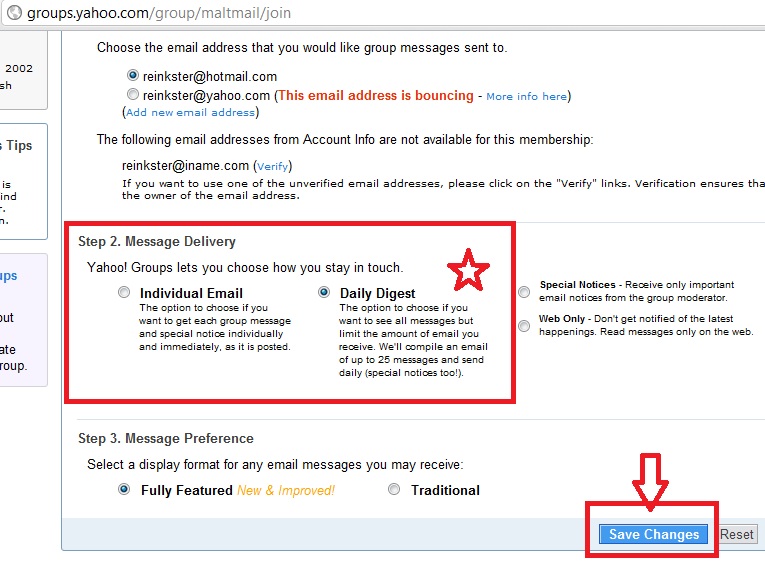 Done!