Being a member of MALT entitles you to discounts and special offers at local businesses that offer a variety of home brewing related goods and services. From home brewing supplies to beer education these local businesses will help you and your homebrew.
Current MALT membership card must be presented at time of purchase to receive discount or special offer. MALT strives to keep this listing accurate and up to date but participating businesses have final determination in application of discount or special offer. If you have any questions about MALT membership benefits or would like to offer a MALT membership benefit, please contact us at MALTAsheville@gmail.com.
---
Asheville Brewers Supply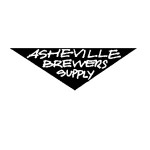 have been supplying Western North Carolina with the best in homebrewing and winemaking supplies for over two decades. We proudly offer the finest and largest selection of equipment and supplies at the most competitive prices. Whether you're a novice or professional commercial brewer, we have the goods to help you craft your finest. From over 50 different malts, hops from all over the world, the widest selection of liquid and dry yeasts, a vast inventory of wine kits, professional quick disconnects, kegging equipment, random accessories, swag, friendly and knowledgeable staff, and FREE CLASSES and workshops, we have what you need or we can get it! Do note that our full inventory is not listed on the website, so call or stop by to see what all we've got brewing!
10% discount on home brewing supplies.
---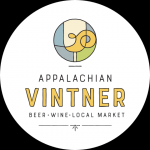 Appalachian Vintner you will find:
Over 1,200 different organic, sustainable, or biodynamic fine wines
1,000+ craft beers from all corners of the world, including WNC
Mead, Sake, Hard Cider, Bar Goods and regional Dry Goods
Twenty local, regional and international rotating beer taps
REAL Ale served from a traditional English beer engine
On-premise consumption in our comfortable lounge or at the 80-foot cork bound bar
A large, well-stocked showroom
Huge private patio
Fresh growler fills
Build your own 6-packs
Chilled white & sparkling wine
No other store in Western North Carolina offers so much all in one place.
5% discount on cash purchases of all products except sale items or draft beer consumed on site.
---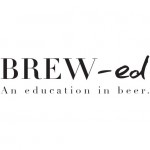 BREW-ed launched in 2013 to raise the level of beer knowledge in Asheville, NC and beyond. Craft beer is part of the local culture here in Asheville, and BREW-ed knows that better educated consumers and better trained service staff will only help to enhance our local beer scene.
BREW-ed was founded by Cliff Mori, Western North Carolina's first Certified Cicerone®, and one of the first in the world to earn the title of Advanced Cicerone™. Before BREW-ed, Cliff spent many years at the Thirsty Monk, a local beer bar and brewery, helped open Wicked Weed and worked to create the brewing programs at both Asheville-Buncombe Technical College and South College here in Asheville. Helping others understand and appreciate craft beer is Cliff's passion, and BREW-ed was created with that goal in mind.
When he's not running brewery tours, Cliff also works for the Cicerone Certification Program, an international organization dedicated to better beer service. In his role as an educator, Cliff travels the Southeast leading students through hands on training programs designed to prepare them for industry exams. As an exam proctor, Cliff tests beer industry professionals on their knowledge and tasting abilities.
BREW-ed combines Cliff's passion for teaching with the fun and vibrant brewery scene of downtown Asheville. BREW-ed offers the only brewery tours in Asheville where a local expert on craft beer takes tour guests to some of the best breweries in Asheville, all while sharing our local history between stops. It is a unique tour experience designed for those who are truly interested in developing a better appreciation for craft beer.
Through our staff training programs, BREW-ed is helping to develop a hospitality industry that is prepared to greet the millions of visitors Asheville's breweries bring to town each year. Having knowledgeable bartenders and servers guiding our visitors only works to elevate the products of our phenomenal local breweries.
Finally, bringing in BREW-ed to help plan a private event helps add a local touch of craft beer to any celebration. Let us share our passion with you.
$5 discount per ticket on all regular priced, scheduled BREW-ed Brewery & History Walking Tours.
---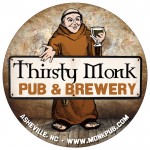 Thirsty Monk Pub & Brewery offers a wide range of beers from around the world and food at three locations in Asheville with a fourth opening in early 2014. In addition they have also started brewing beer at their Biltmore Park location.
10% discount on food purchases.